VOXL 2 Mini Platform Release Quickstart
---
Platform Release Requirement
Platform Release 1.0 or newer is required for VOXL 2 Mini (System Image 1.6+).
Currently, Platform Release 1.0 is in beta. Parts of the SDK, like voxl-px4, are still in beta testing and not fully flight validated. Please check this page for updates.
| Date | File | Status |
| --- | --- | --- |
| 2023-May-2 | voxl2-mini_platform_1.0.0-beta2.tar.gz | Initial Release, beta state |
To see how to install the Platform Release, please see here.
For release notes specific to the System Image (loaded by the Platform Release), see here.
What is a Platform Release? Basically a tar.gz with a System Image and VOXL-SDK inside along with an installation script.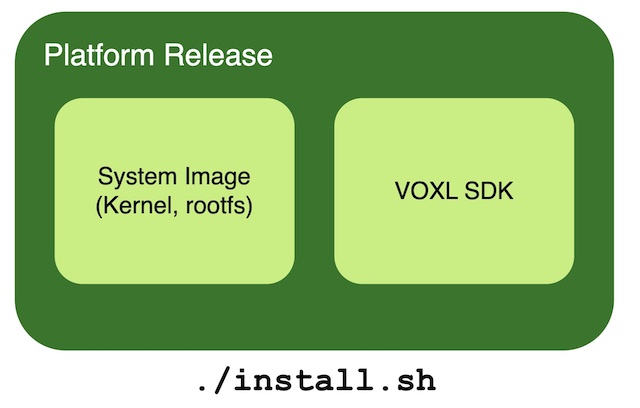 VOXL 2 Mini and VOXL SDK
Below shows an example block diagram supporting the VOXL 2 Mini developement kit.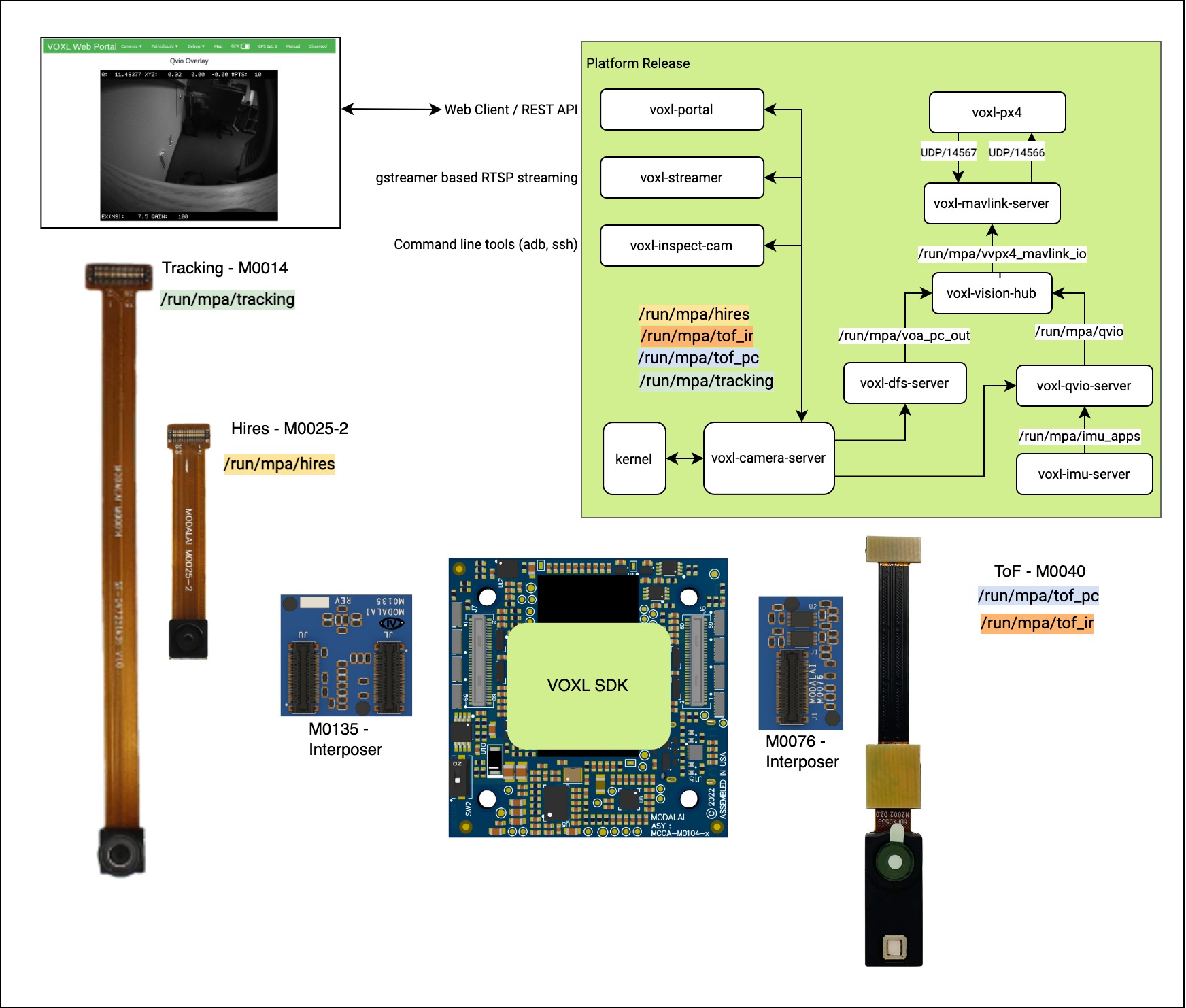 ---
---