Qualcomm Flight RB5 Reference Drone Quickstart
Table of contents
VOXL SDK for R5B Flight
Update 2022-07-20: Qualcomm Flight RB5 vehicle is now supported by the VOXL SDK! Please see the upgrade guide here from more information
Overview
The User's Guide walks through taking the Qualcomm Flight RB5 out of the box and up into the air!
For technical details, see the datasheet.
WARNING: Unmanned Aerial Systems (drones) are sophisticated, and can be dangerous. Please use caution when using this or any other drone. Do not fly in close proximity to people and wear proper eye protection. Obey local laws and regulations.
---
Required Materials
To follow this user guide, you'll need the following:
Spektrum Transmitter

e.g. SPMR6655, SPM8000 or SPMR8000
Any Spektrum transmitter with DSMX/DSM2 compatibility will likely work
Buy Here

Wall Power Supply or Battery with XT60 connector
Host computer with:

QGroundControl 3.5.6+
Ubuntu 18.04+
Wi-Fi
---
What's in the Box
Drone Only:
Qualcomm Flight RB5 Development Kit with Spektrum Receiver
10" props
5G Modem (Optional)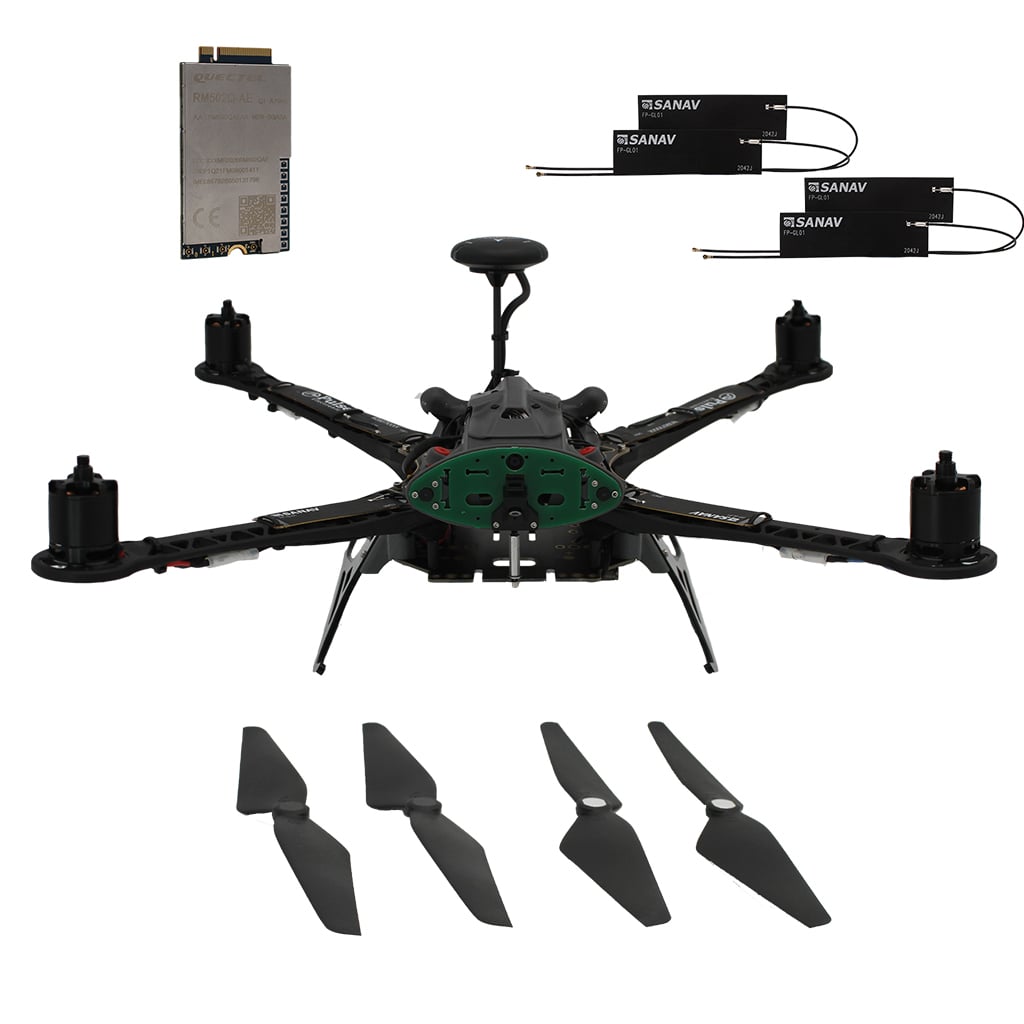 ---
Basic Dev Kit:
Qualcomm Flight RB5 Development Kit with Spektrum Receiver
10" props
5G Modem (Optional)
Desktop Development Fan
Power Supply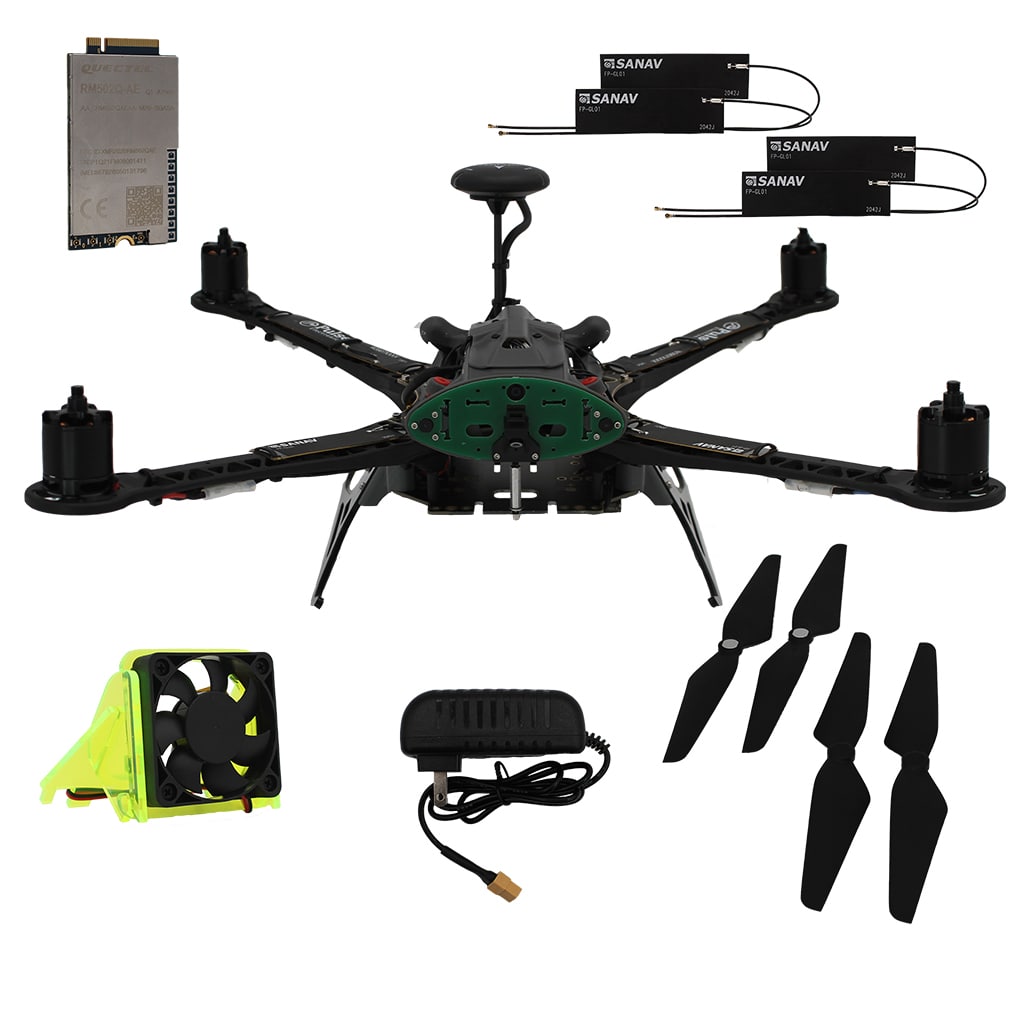 ---
Pro Dev Kit:
Qualcomm Flight RB5 Development Kit with Spektrum Receiver
(2 Pair) 10" props
5G Modem (Optional)
Desktop Development Fan
Power Supply
Spektrum DX6e Transmitter
Hard Case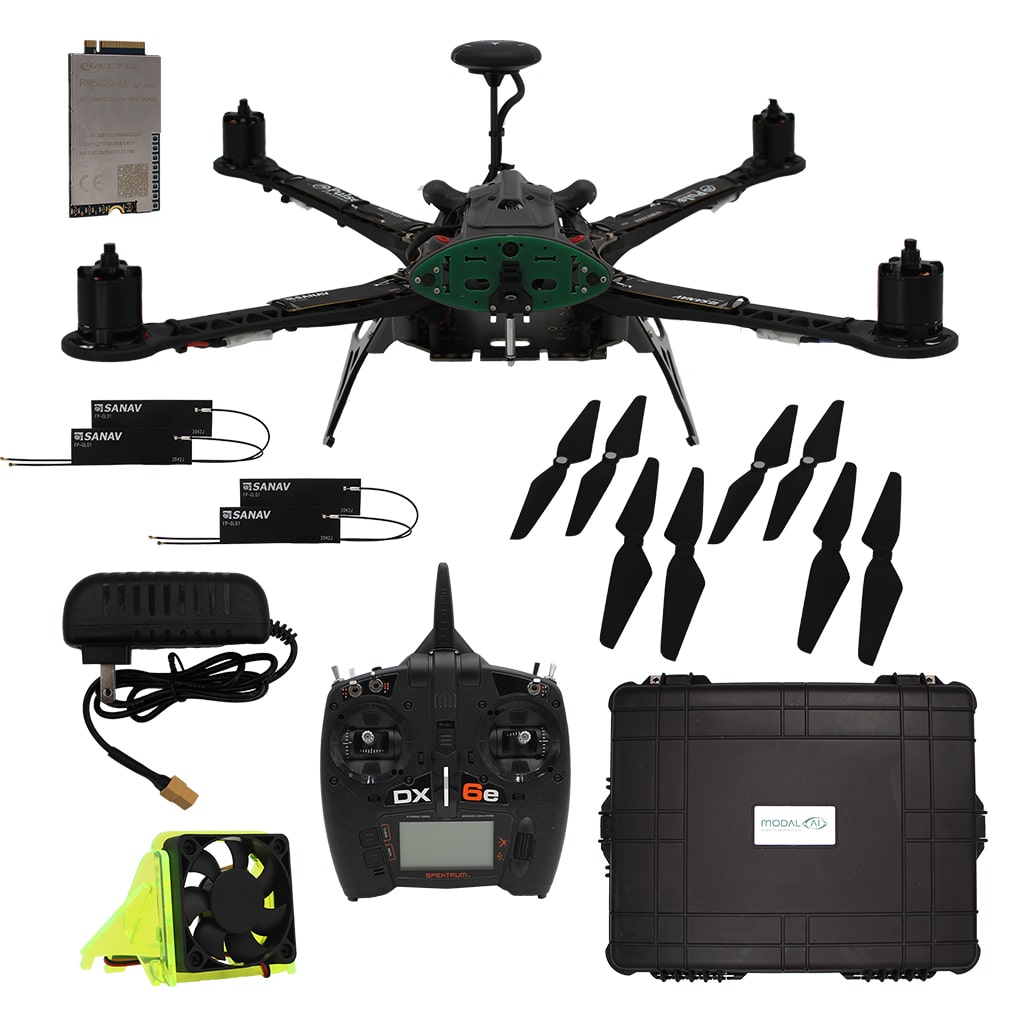 ---
---