Qualcomm Flight RB5 SDK
Table of contents
Summary
On Qualcomm Flight RB5, the systemd suite is used to start services on bootup. For example, we have a service called rb5-chirp-server.service that, in the factory state, configures the unit start up chirp sensors on bootup!
How to Configure
The Qualcomm Flight RB5 ships pre-configured. If you need to reconfigure, see here for details.
To use the factory default, you can use the following:
./configure-sdk.sh factory_enable

Bootup Sequence
Below describes the boot up sequence.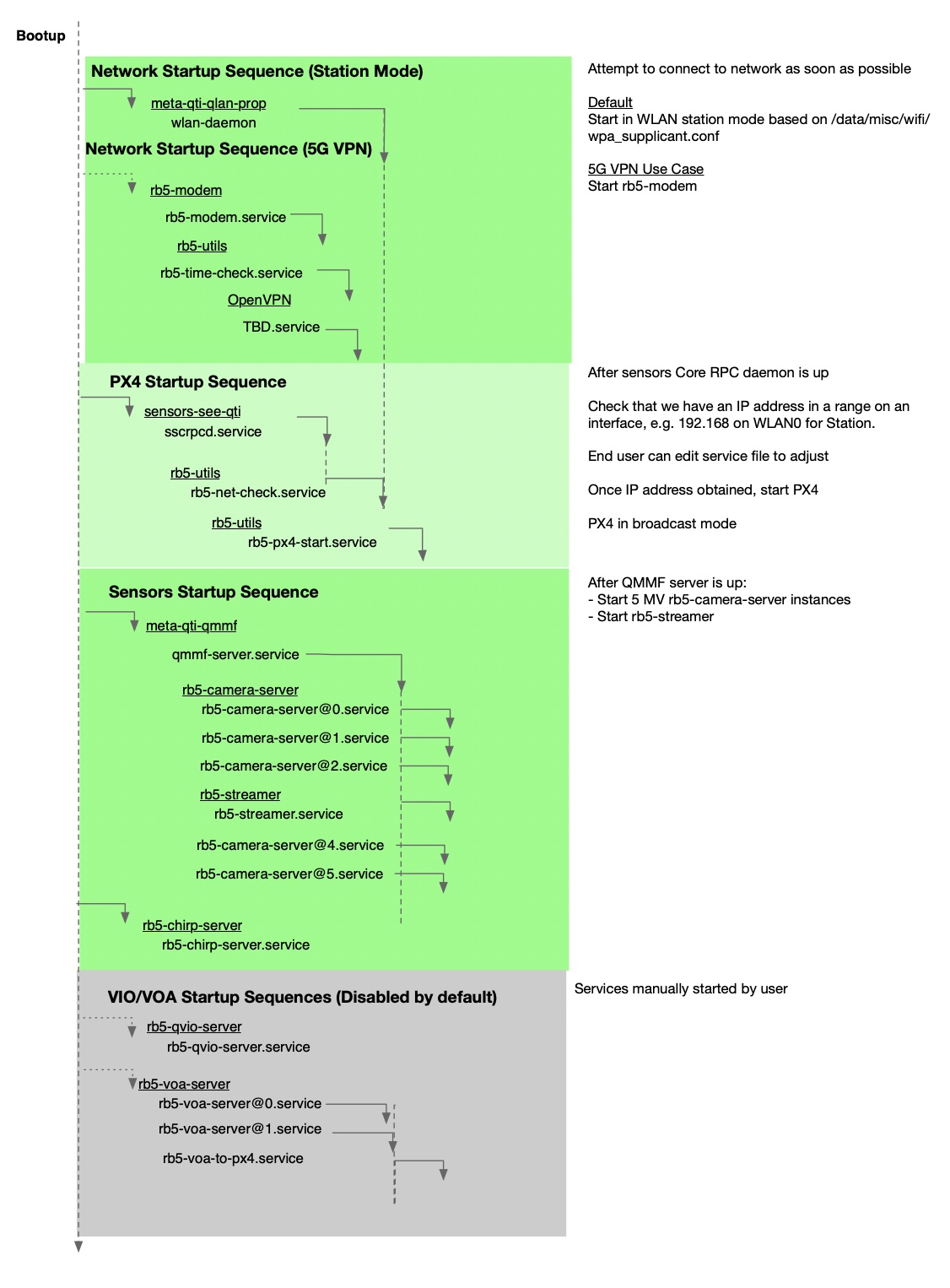 ---
---