VOXL 2 Mini Switches
Table of contents
---
Summary
Below describes the VOXL 2 Mini switches.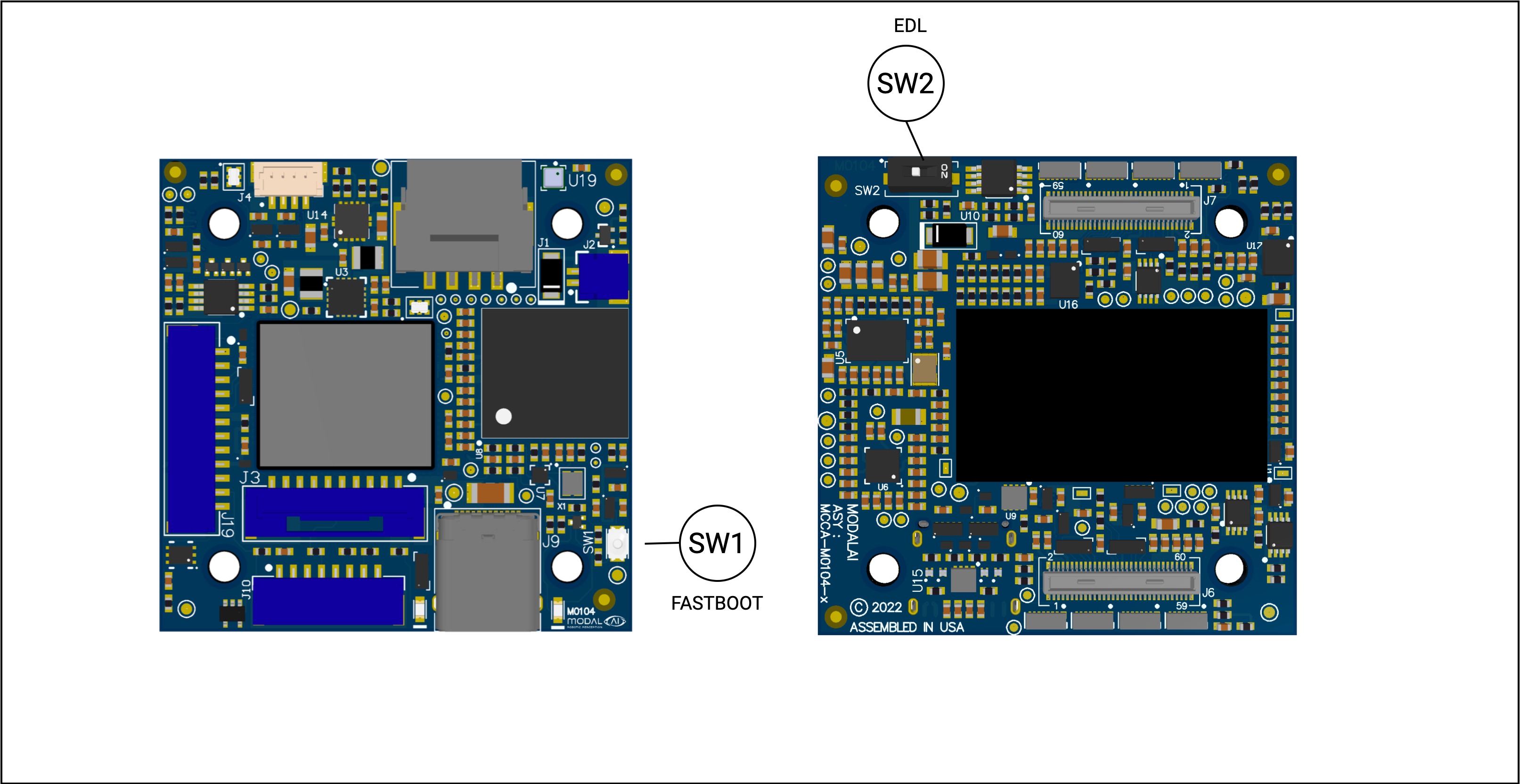 SW1 - Force Fastboot Button
Force Fastboot momentary button.
To force device into fastboot mode:
power off device, remove USB cable to completely power down
press and hold SW1 button down
power on device, attach USB cable
release SW1 button
from host computer, run fastboot devices and verify the device shows up. If not, restart this procedure
To reboot device to fastboot:
device is powered on
press and hold SW1 for 30 seconds until the device reboots into fastboot mode
---
SW2 - EDL Switch
Emergency Download switch, used for factory flashing. Should be left OFF. See user guide for QDL if interested in more information.
---
---