VOXL Flight Deck Datasheet
Table of contents
---
Overview
The VOXL Flight Deck Platform is a fully assembled and calibrated flight kit, ready to mount to a vehicle and attach a battery! It consists of the following core components:
To see an example of the VOXL Fight Deck in use, check out the VOXL-m500!
High-Level Specs
2D/3D Drawings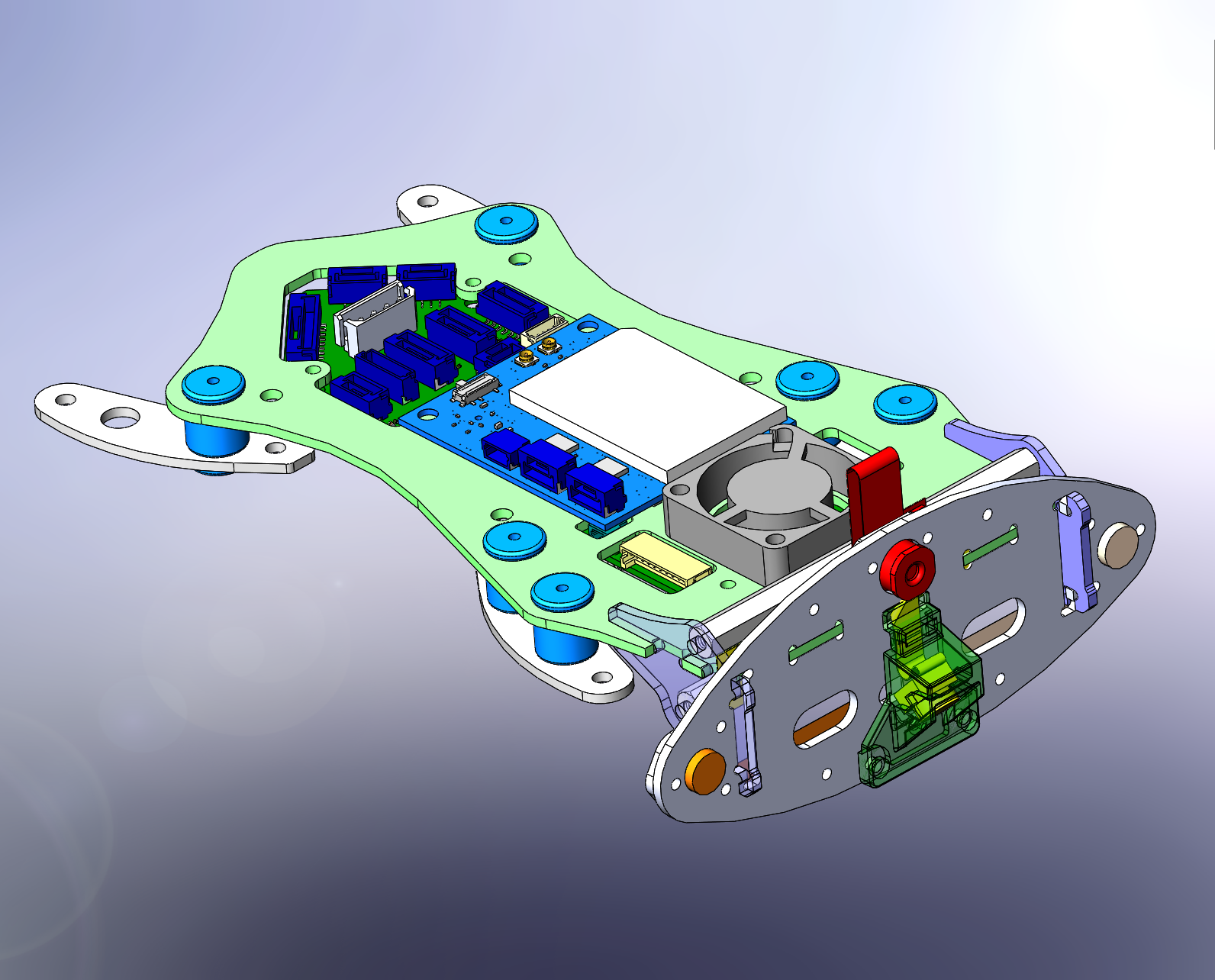 Primary Flight Deck Connections
Below describes the primary connections needed to get the Flight Deck configured on a vehicle and flying.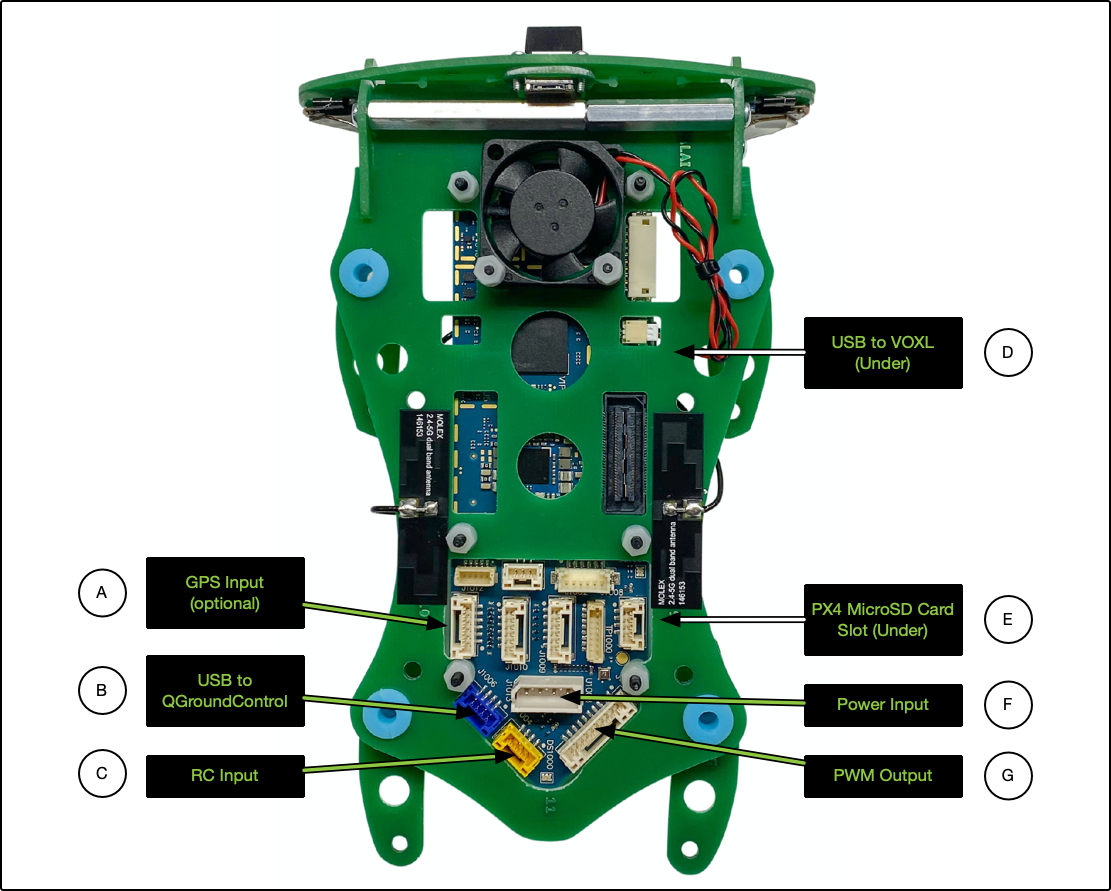 |   | Name | Description |
| --- | --- | --- |
| A | GPS Input | Dronecode Compliant GPS connection, 9optional when using [ModalAI's PX4 branch)(/flight-core-firmware/), GPS not included |
| B | USB to QGroundControl | Connect VOXL Flight to QGroundControl for configuring PX4 using included cable |
| C | RC Input | Connect to RC Reciever using included cable, RC Reciever not included |
| D | USB to VOXL (under) | Connect to companion computer using adb over USB using Micro USB cable, cable not included |
| E | PX4 MicroSD Card Slot (under) | For PX4 logging, information on supported cards, SD card not included |
| F | Power Input | Connects included VOXL Power Module v3 using included cable |
| G | PWM Output | Connects included PWM Breakout Board using included cable |
VOXL Flight Connections
The VOXL Flight Deck consists of a VOXL Flight, with the detailed pinouts described here
---
---