Sentinel Reference Drone Quickstart
Table of contents
Overview
The User's Guide walks through taking Sentinel out of the box and up into the air!
For technical details, see the datasheet.
WARNING: Unmanned Aerial Systems (drones) are sophisticated, and can be dangerous. Please use caution when using this or any other drone. Do not fly in close proximity to people and wear proper eye protection. Obey local laws and regulations.
---
Overview
What's in the Box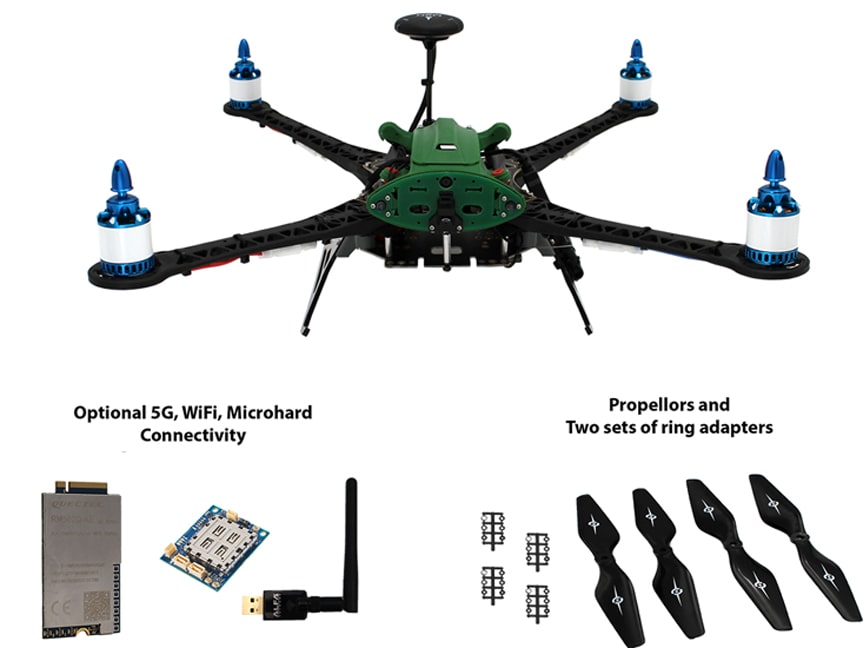 Sentinel Drone
10" props
Two sets of Propellor ring adapters
5G Modem or Microhard Modem or Wifi (Optional)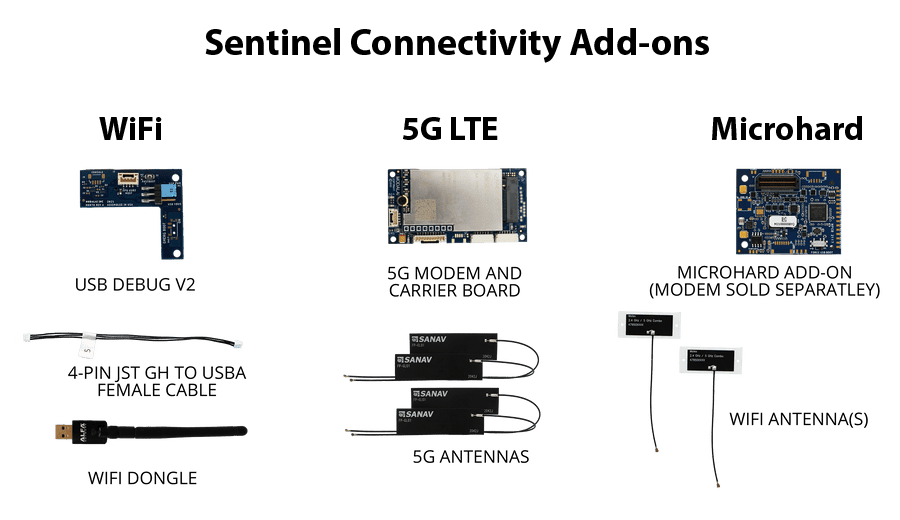 Required Materials
To follow this user guide, you'll need the following:
Spektrum Transmitter

e.g. SPMR6655, SPM8000 or SPMR8000
Any Spektrum transmitter with DSMX/DSM2 compatibility will likely work
Buy Here

Power Supply or Battery with XT60 connector
Host computer with:

QGroundControl 3.5.6+
Ubuntu 18.04+
Wi-Fi

USB Type C Cable
Sentinel Vehicle Components
Overview
The following images give an overview of the vehicle components.
Front
View in fullsize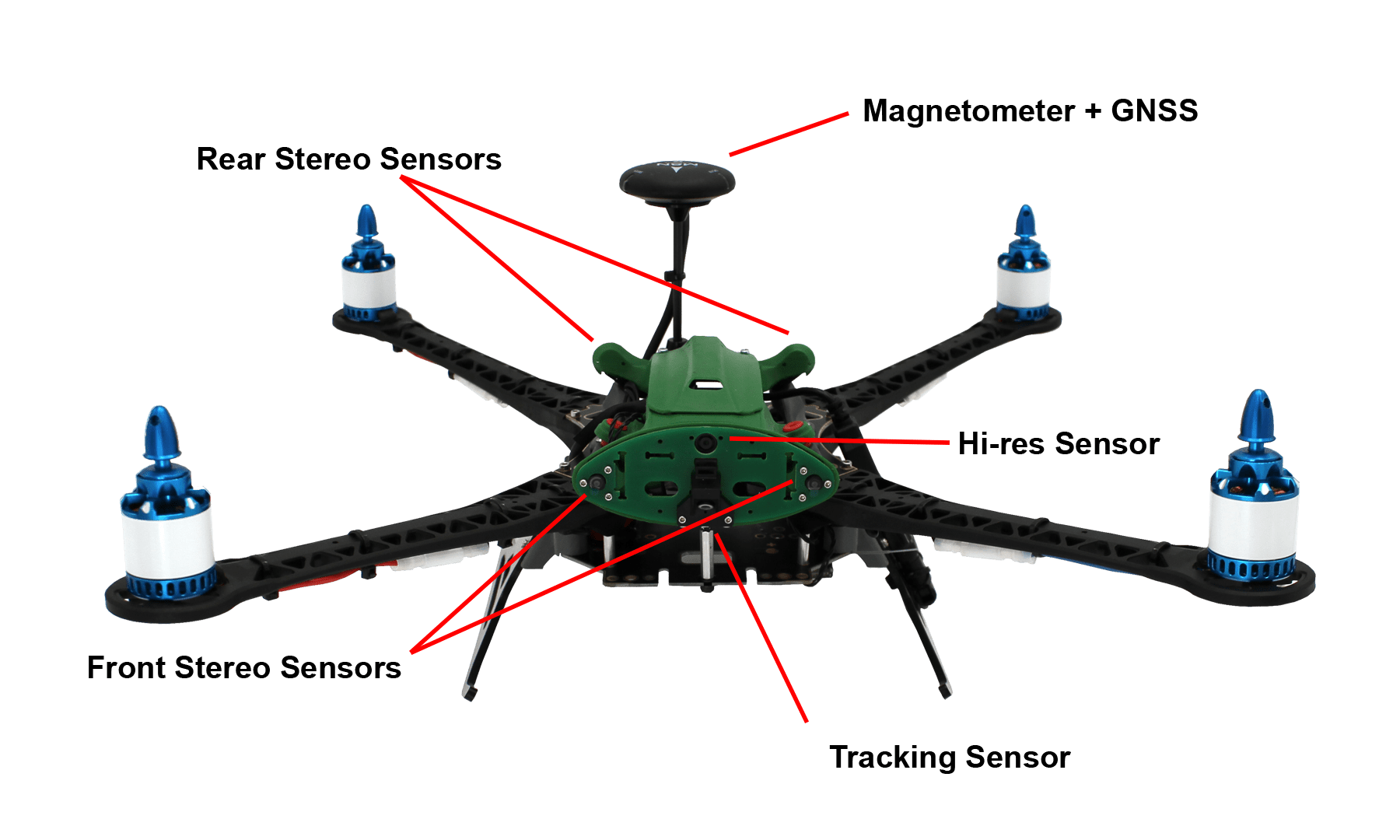 Side
View in fullsize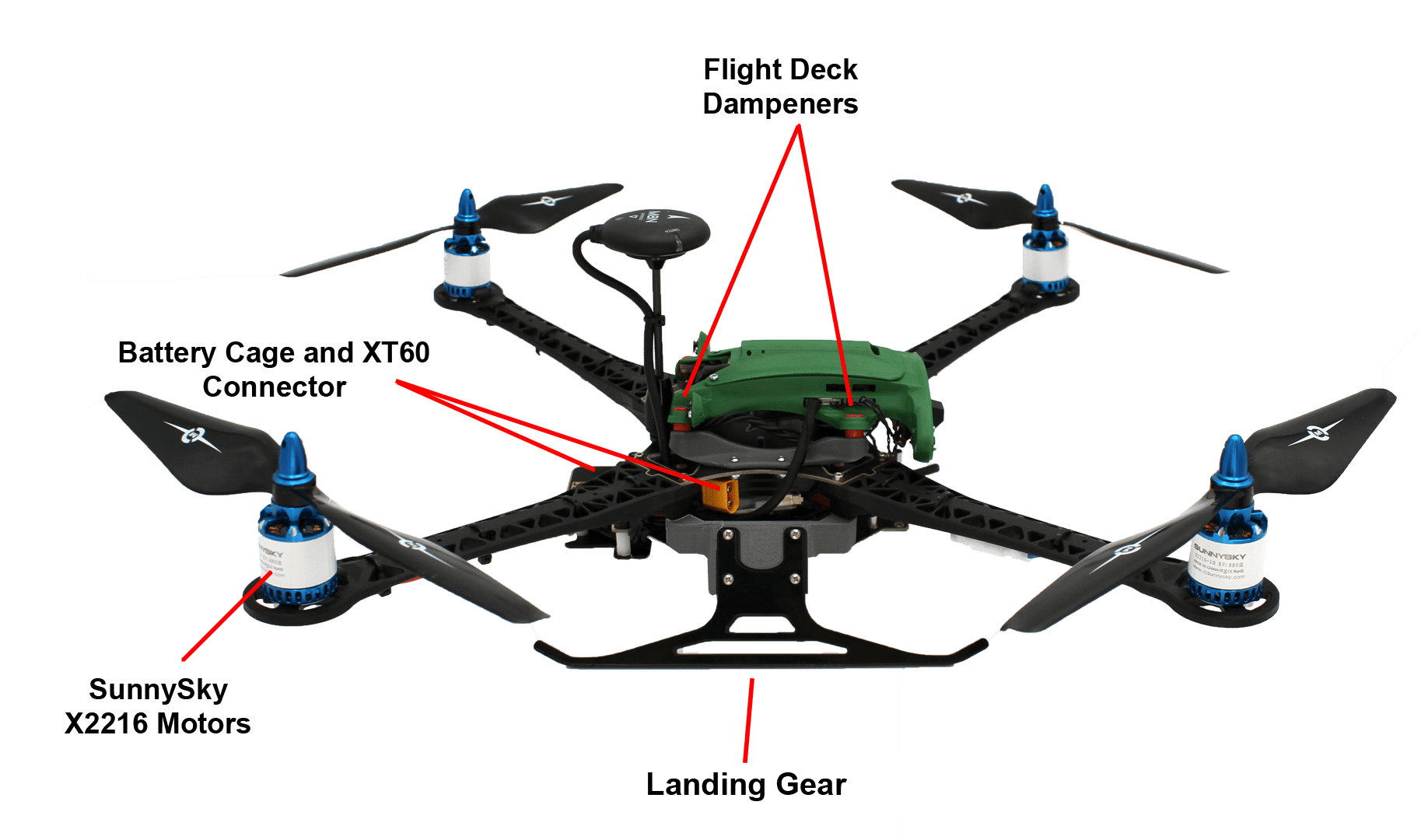 Top
View in fullsize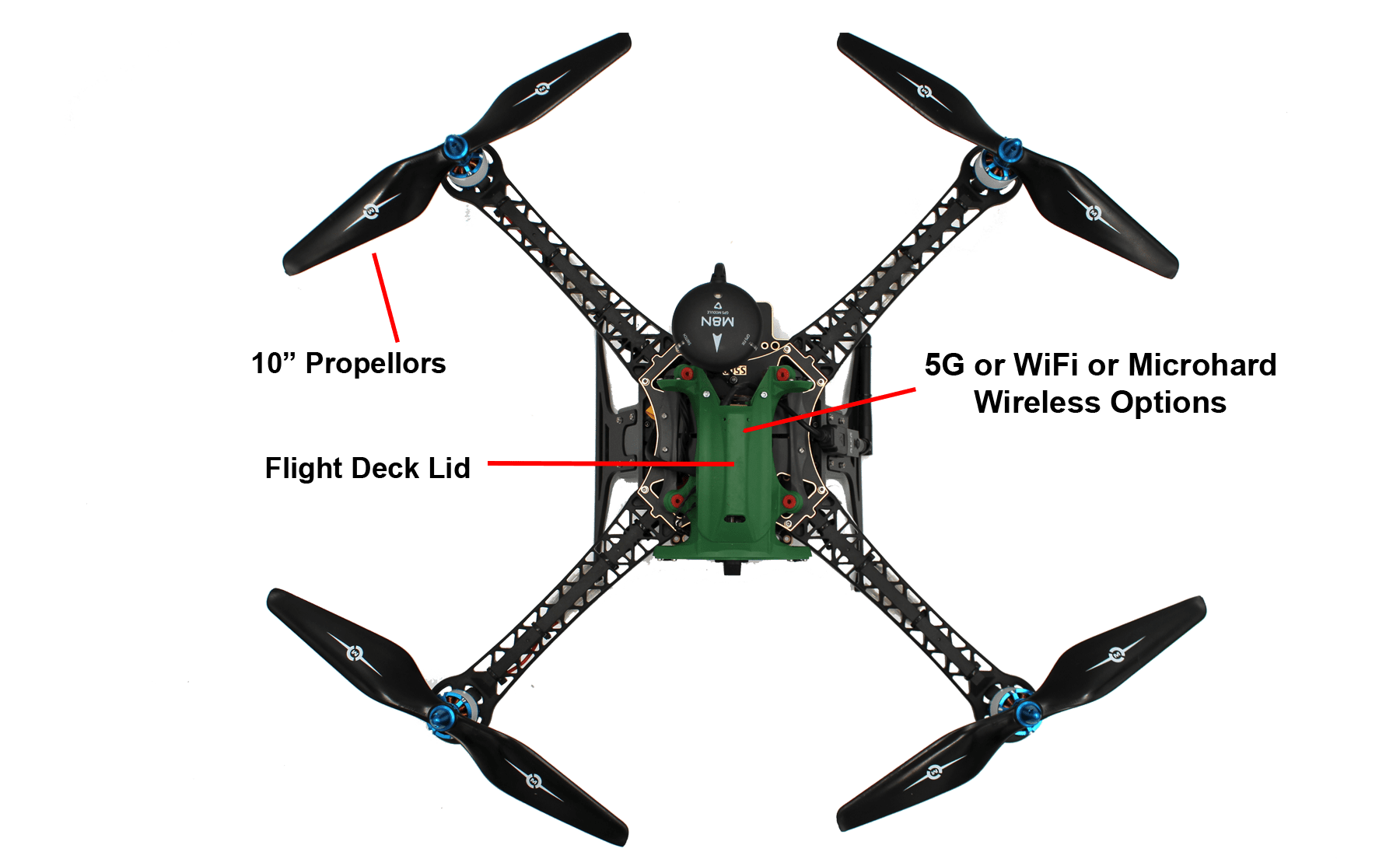 Bottom
View in fullsize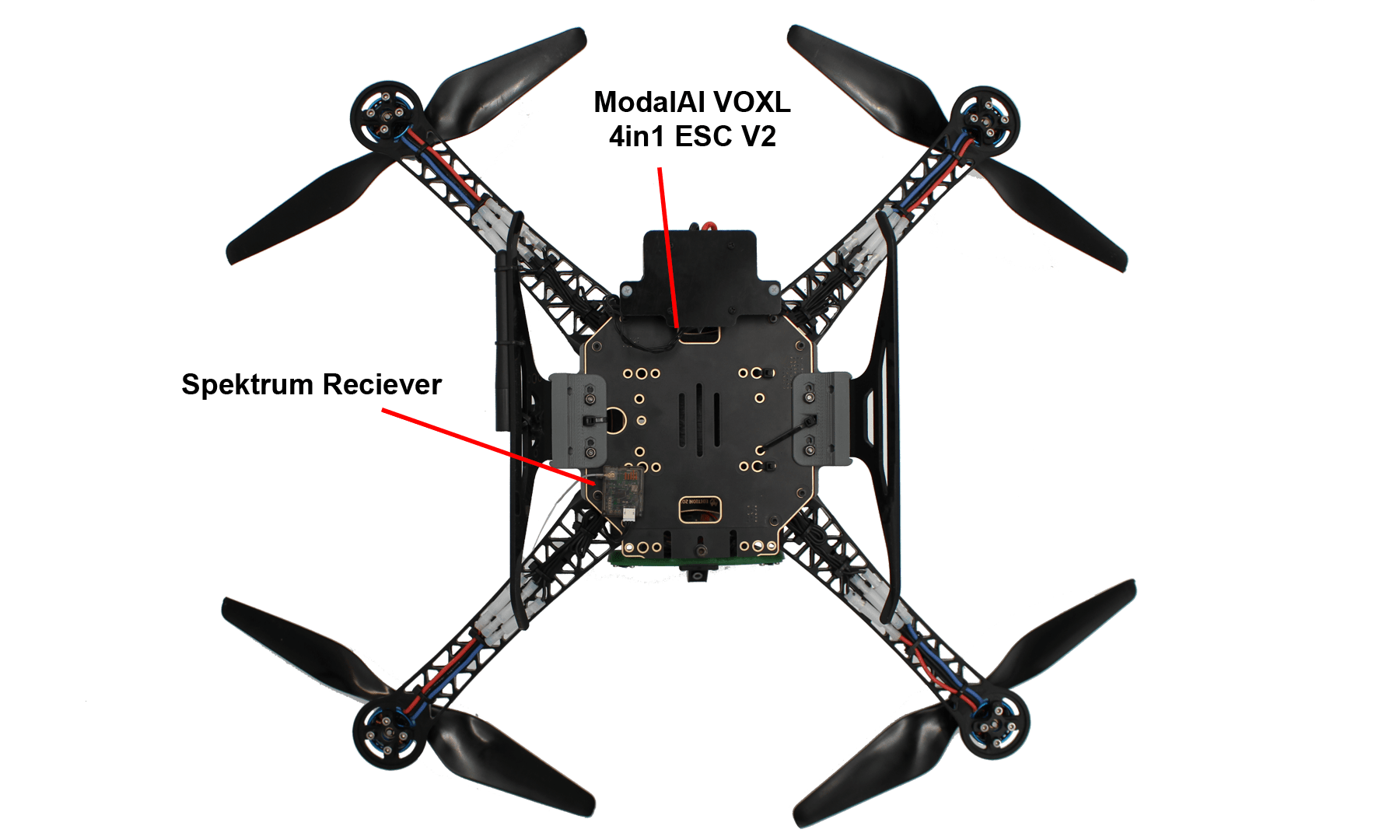 Sentinel Power Supply and Battery
Safety First!
For setup and configuration of your Sentinel you must Remove the Propellers for safety.
Battery Information
Sentinel requires a Gens Ace 5000mAh, or any 3S battery with XT60 connector.
Buy Battery Here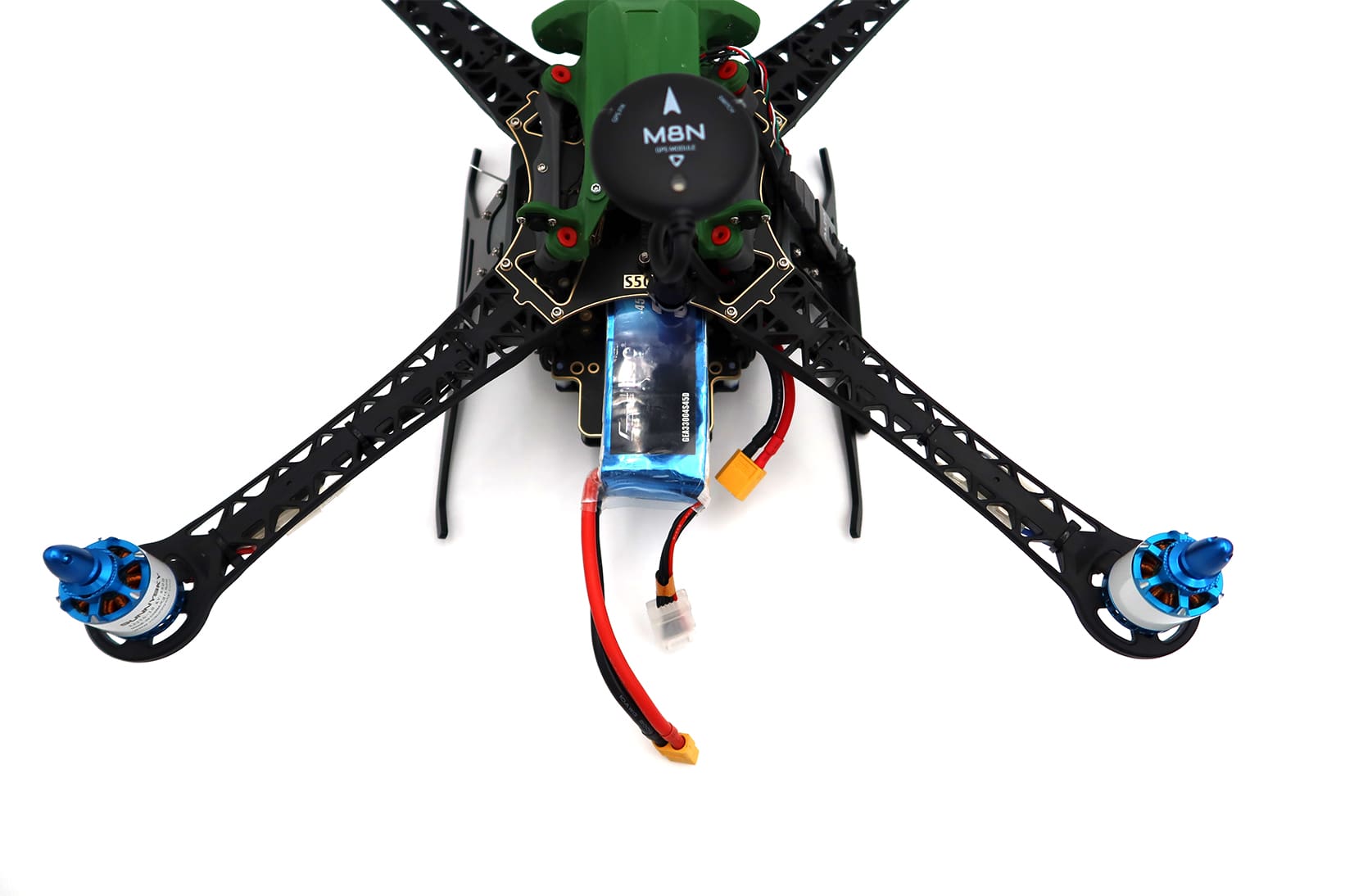 To install a 3s battery, slide into the body as shown. There is a stop at the front of the vehicle that will prevent the battery from sliding too far forward. The battery should be pressed all the way in until it hits the stop for a consistent center of mass.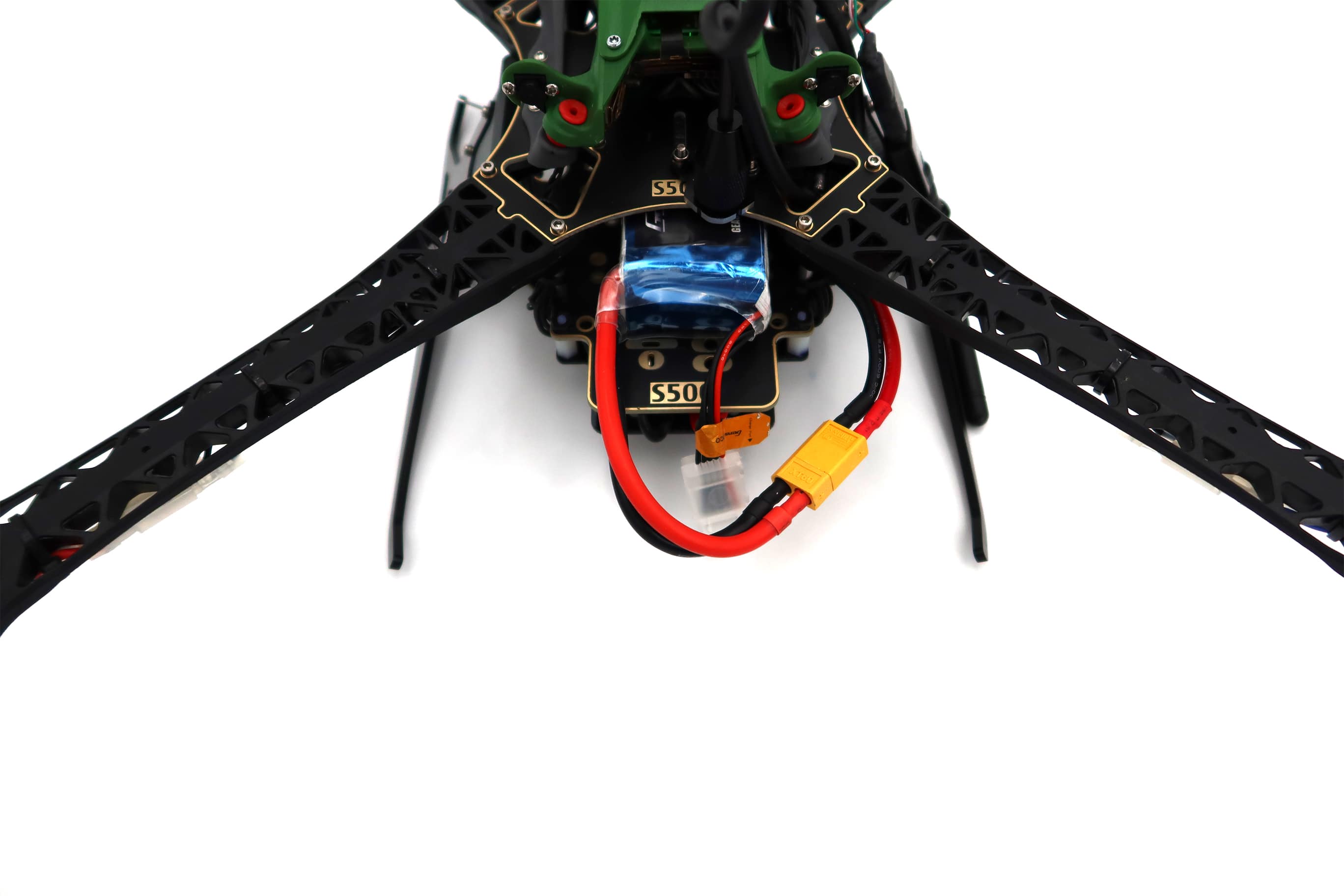 Power on Sentinel by connecting the battery to the XT60 connector.
Benchtop Power Supply
For desktop use, a 12VDC wall power supply can be used and is available here. This is convenient when doing development.
---
---